Giselle Carr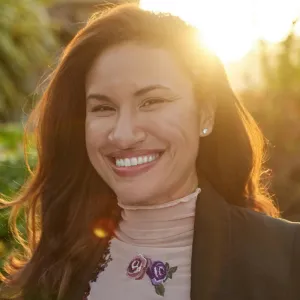 Giselle Carr
Head of Marketing & Branding
Giselle is a big picture thinker with a love for detail... the little things that are the big things. A creative strategist with fifteen years experience spanning graphic and web design, art direction, marketing, research, social innovation, biomimicry, leadership and business development, she has become adept at seeing opportunities across borders and industries in a changing world.


She thrives at the intersection of business, creativity and sustainability, when tackling challenging, systemic issues with bright people. Her experience has been in entrepreneurial settings with small teams, from New York tech industry startups to Design Management promotion in education, businesses and non-profits across the world, to communications and culture-shaping in Trinidad. Evolving from design thinking, to business leadership and then to sustainable design has varied her specialties while expanding her ability to create impact.


Growing up as the daughter of an agronomist, she developed a profound love of nature spending her childhood years living in rural central Trinidad. More recently, after attending a life-changing immersion in Costa Rica hosted by the Biomimicry Institute, she has spoken at events and conducted workshops with youth in Trinidad, fostering love and reverence of nature by teaching biomimicry to a new generation of innovators.


As Marketing Manager, she works with fierce compassion to shape the TreeSisters brand strategy and tell its powerful, magnetic story. She is passionate about massive systemic change, new thinking and new business leaders that the twenty first century calls for. In the words of Bruce Mau, she works toward being "a living revolution of possibility".