Janice Rous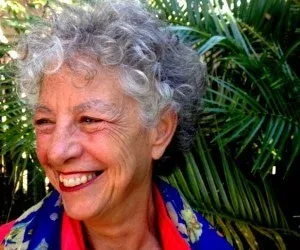 Janice Rous
Advisor
Janice is the founder of Body Dialogue, a technique that allows one to listen to the messages of the body/ mind and respond using tools that bring one back to the present moment. She lives part time in NYC and Florida and teaches in the US, Israel and Ireland.

She graduated from the Body Soul rhythms program lead by Marion Woodman and has been facilitating women's retreats since 2001. Her training as a dancer led her to investigate how to teach leadership from an embodied perspective and uses her tools to help activists with self care and personal sustainability.
Janice is a former member of the Board of Trustees of TreeSisters, which she served because of her belief that it is women now that need to be empowered in community to take on the issues of sustainability and particularly climate change.

TreeSisters is her primary focus now outside her practice. She has degrees in education and the Alexander Technique but her most important learning is about the breath. It is that work that enables her to work with her one practice and to help others bring heaven down to Earth. "The secret to change is to focus all of your energy, not on fighting the old, but on building the new."