Jen Smith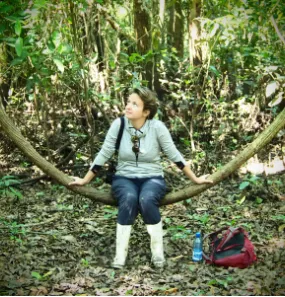 Jen Smith
Social Media Strategist and Internal Comms Officer
Jen Smith works as the TreeSisters Social Media Strategist and Internal Comms Officer. Previous to joining TreeSisters, Jen worked at large technology firms and brings with her 7 years experience of digital marketing, advertising and best practice.
Jen has a passion for all things digital and social, having worked at Twitter for 3.5 years. Jen has partnered with some of the largest brands in the UK to develop innovative and integrated social media campaigns.
Jen joined TreeSisters after spending 6 months traveling and volunteering in South America. During this time Jen saw first had the effects of deforestation on local communities, animal life and landscapes. Jen experienced a direct call from Mother Nature to protect and honour the earth.
Jen is based in the UK, on the border of England and Wales near to the Shropshire Hills. When she isn't tweeting, creating and posting, Jen enjoys long walks, horse riding and dog training.