Jimena Paratcha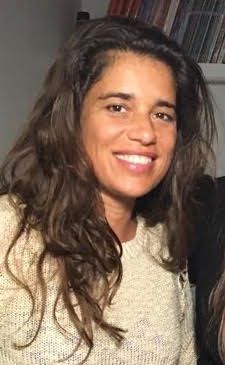 Jimena Paratcha
Trustee
Jimena Paratcha is an Active Community Leader and Transformative Events Producer
As Founder of Action for Brazil's Children Trust with 22 project partners in 5 major cities of Brazil, Jimena guided the NGO to become a founding partner of Street Child United, a global platform voicing the rights of young people at risk around the world. After 20 years working in the social justice sector, Jimena turned towards the emerging environmental crisis campaigning for Ecocide Law alongside Polly Higgins whilst initiating the Fossil Free campaign in Forest Row, East Sussex, and becoming a Trustee of TreeSisters.
A dynamic activist for transformation, Jimena has nurtured a keen interest in diverse healing and energy-work modalities becoming initiated into the Siddha Kundalini lineage and Nature Mysticism of Andean Peru.
Today Jimena is establishing the Akasha Retreat Centre in Rio de Janeiro as a Guardian of the traditions of the Yawanawa, Huni Kuin and Tukano people of the Amazon, Brazil. She continues to produce events to raise awareness and funds, as well as bridge networks for positive change.