Joanna Nicholson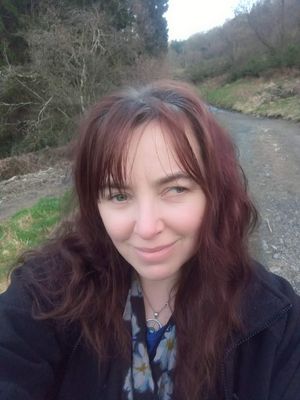 Joanna Nicholson
Admin Assistant for the Board and the Executive team
I arrived at Treesisters to help Wendy and the Board with admin tasks. This has evolved into helping lots of people with a wide range of jobs.
My background is wide and varied, mostly involving charity or environmental work such as head of Finance for FSC UK, manager of the solar part of a renewable energy company or various development or finance positions for smaller local charities. There have been a few more unusual ones along the way such as head of research and development for a paraglider company or head housekeeper for the Earl of Coventry but it has all given me a wide range of skills which I like to use to help solve problems for people.
In my spare time I like to walk my dog in the woods, dance, make ceremonial robes and go to festivals where you will mostly find me either working on a catering unit and feeding people or running a welfare unit full of happy people covered in glitter.