Lauriane Cayet-Boisrobert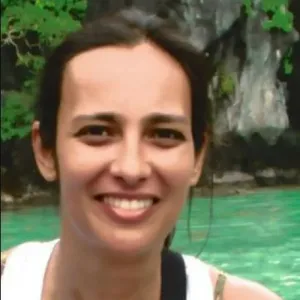 Lauriane Cayet-Boisrobert
Consultant: Green Cover
Lauriane came to TreeSisters with an expertise in Geographic Information Systems and Remote Sensing, as powerful tools to develop new insights and recommendations for better governance of the forests. She has conducted several research projects such as assessing forest degradation and analyzing the protection status of the world's forests. She has over 10 years of experience working for international think-tanks and non-profit organizations, as well as consulting.

She joined TreeSisters feeling that solving the environmental challenges would need more than sound studies and smart mechanisms. It also needs a more connected, intuitive and creative approach for leading the changes it takes to protect the last intact forests, re-instate a more sustainable forest cover, and serve our planet.

To serve TreeSisters, Lauriane has chosen to develop and manage its reforestation projects portfolio, as well as bring the best knowledge in forest ecology and reforestation. She started by co-developing TreeSisters' forest strategy and project selection process.

Lauriane is passionate about the many cultures on Earth. She tries to live in harmony with the Earth; so the Earth must stay wild and generous too us all. She feels deeply sad when the Earth is been abused at all prices, and mostly at the expenses of the people who rely on it.