Louise Tarrier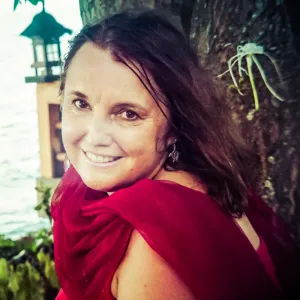 Louise Tarrier
Chief Financial Officer
Louise is TreeSisters Finance Mama and has been involved with TreeSister's journey since the beginning, becoming an active volunteer in 2015. She brings with her 20 years' experience as an FCCA accountant having worked as a senior executive and Chief Financial Officer in global engineering and marine organisations. She also brings extensive charity experience from her work as a volunteer and trustee with Arts and Disability charities. She is an experienced manager of global finance teams as well as having broad operational experience including HR and Compliance.

Louise is committed to demystifying finance and to bring money back to its rightful place as servant rather than master. She is also keen to develop creative and innovative ways of exploring our relationship with 'giving' and has recently gained a Master's Degree (MATP) that explored the Transpersonal and its relationship to Creativity and Innovation.

She is above all else a Priestess of the Goddess and a wild soul woman who is passionate about life, the planet, the trees, and in particular being a water protector. She believes that when we are in deep connection with our passions and life purpose that we come into right relationship with our community and the wider environment, and that living our passion is the birthright of all.