Maren Ohaks Katzaroff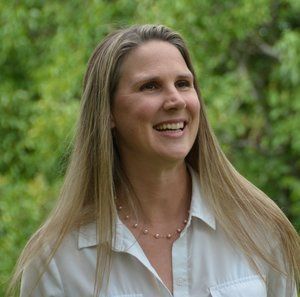 Maren Ohaks Katzaroff
Business Development Manager
Maren is a seasoned and versatile business leader with over 20 years of professional experience working with entrepreneurs and leaders to design and execute creative, high impact, strategic initiatives.
Maren has held key leadership, strategic and operational roles for a variety of organizations including the University of Washington, Amgen, and Washington Mutual Bank as well as numerous medical and technology start-ups. She has served as Board Chair, Vice-Chair, Treasurer and member for non-profits in the academic, youth and economic development sectors. She is a Certified Awakening Coach and Radical Brilliance coach. Maren earned a Master of Business Administration as well as a Bachelor of Science in Biology with a minor in Chemistry from the University of Washington.
Maren brings a spark that ignites innovation and holds a strong passion for working with groups who are saying 'yes' to big challenges to make the world a better place.
Maren is thrilled to lead TreeSisters corporate partnerships to co-design audacious, bold engagements that activate social change and raise much-needed funds for tropical reforestation. She is excited to introduce the TreeSisters social change programs to business leaders and change-makers to activate their potential and amplify the power of their vast networks to shift from consumption into restorative action.
When she's not working on the reforestation revolution, she enjoys time at home in the wine country of the northwestern United States with her husband, 2 kids, 3 dogs, a cat, some chickens and lots of glorious trees.
To learn more about how your company can support TreeSisters click here [Partner With Us]