Mark Dubois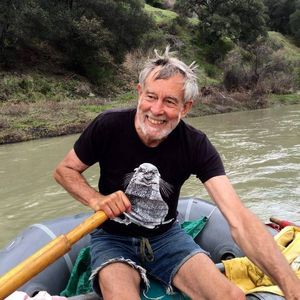 Mark Dubois
Advisor
Mark Dubois, a student of rivers since his youth, has advocated for our precious waters & Sacred Earth ever since. His passion is shining a light on and exploring how to further catalyze the Great Global Emergence – humanity's most profound, deepest evolutionary shift, living more from love than fear, remembering the magnitude of who we truly are, our interconnectedness, and the tremendous opportunity of our historic times.

He worked with The Pachamama Alliance's global awakening work coordinating Organizational Alliances, Youth Liaison and 4 Years Go! ('07-'11).

Earth Day 1990 and 2000, as International Coordinator, his team collaborated with thousands of groups in 184 countries outside the US co-creating the world's largest grassroots environmental event with hundreds of millions people actively participating. He & his colleagues received the 1990 Beyond War Award for organizing the 'largest peace event in history.'

He co-founded International Rivers Network ('84), Friends of the River ('73) and Environmental Traveling Companions ('72). He founded and directed WorldWise ('90), supporting grassroots campaigns for World Bank & IMF policy reform, and coordinated annual grassroots lobby efforts with Bank Executive Directors for 10 years.

He has supported & consulted with a wide variety of groups & individuals working for elements of a flourishing sustainability, social justice, equity, peace, spiritually fulfilling, world that works for all, including Ocean Voyages Institute (cleaning up the ocean's garbage patches), Future 500 (getting the 50 largest brands to make a difference for our forest, oceans & climate), the Salish Sea Marine Sanctuary (the first inland sea marine sactuary), and a filmto protect India's rivers & transform the nation's energy policy.