Natalie Harvey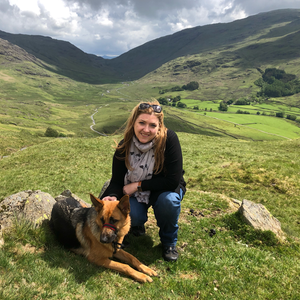 Natalie Harvey
Head of Marketing
Natalie has over 20 years of experience heading up effective marketing campaigns for a range of diverse industries from airline, telecoms, leadership development to the Testing, Inspection and Certification (TIC) sector. She brings a wealth of knowledge and hopes to amplify the TreeSisters' message of protection and restoration to the world.
From a young age, she turned towards nature for comfort and community. As she grew up, she began to understand the fragility of nature and looked to be part of the change for good, educating herself in Animal Behaviour and Environmental Biology MSc.
Her natural curiosity and fondness for creativity lead her to try and accomplish her goals in a corporate environment, to make a difference from within. Having worked in regulation and policy for seven years, it allowed her to influence one facet of the world towards a more sustainable future and the move into TreeSisters has provider her with the opportunity to focus on making a difference at the restorer level to give back.
Natalie is based in Cheshire, with ample access to a wealth of nature and all her landscapes. From the historic land and fields to the ancient and magical woodlands. Her location is a gateway to a myriad of experiences, with the wilds of the Peak District or a little further afield the breathtakingly beautiful Lake District.
She loves to spend her free time writing, drawing or exploring nature through the lens of a child and the knowledge of nature's wisdom, with her partner and their canine companion Indiana.