Rebecca Lefton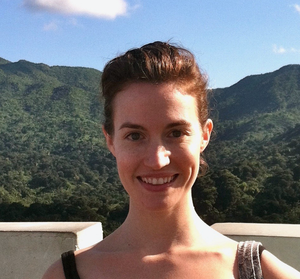 Rebecca Lefton
Consultant: Strategic Alliances & Pathways Manager
Rebecca Lefton brings more than 15 years of experience working with nonprofit organizations and think tanks at the local, national, and international levels. Rebecca is passionate about educating and empowering people to be leaders on local and global issues, particularly the environment and gender equality. When working in Washington D.C., she directed global advocacy and policy initiatives on climate change. She spearheaded efforts to reduce greenhouse gas emissions from the aviation sector, limiting global warming pollution in the Montreal Protocol on Substances That Deplete the Ozone Layer, and to increase international funding to protect tropical forests. While working at the Center for American Progress, she represented the organization at global climate negotiations, including the U.N. Framework Convention on Climate Change and the U.N. Conference on Sustainable Development. Passionate about women's rights, Rebecca has developed a volume of work on the nexus between poverty alleviation, gender equality and climate.

As TreeSisters' Manager of Alliances and Pathways, Rebecca develops policy goals and advocates for its mission and its global network of women.

She has been quoted in The Washington Post and The Guardian on issues of international climate change. Rebecca holds a BA from the University of Wisconsin-Madison and a master's degree in public policy from the Harris School of Public Policy at the University of Chicago. Rebecca is dedicated to mindfulness practice and in her free time can be found in nature and volunteering at a barn that specializes in equine therapy.