Richard Z. Donovan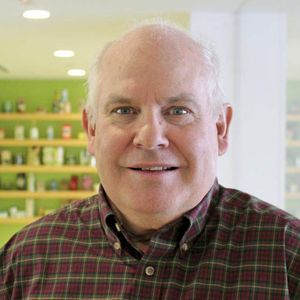 Richard Z. Donovan
Advisor
Richard Donovan has led the Rainforest Alliance's forestry programs since April, 1992.

Today he is also actively engaged in their agriculture and climate programs and is a senior advisor/leader for multiple high-profile initiatives. He represents the Rainforest Alliance on the Forest Stewardship Council (FSC), the Tropical Forest Alliance (TFA) 2020, the High Conservation Value Network, the Consumer Goods Forum, the High Carbon Stocks (HCS) Steering Group, the Forest Guild, and other organizations.

Donovan was instrumental in the development of the FSC, as a founding member and co-chairperson of the original FSC Principles and Criteria Working Group. He is a lead auditor for forest management, with extensive field experience in tropical, temperate, and boreal forests. He is an advisor to the World Wildlife Fund's Global Forest & Trade Network (GFTN) globally and for North America. Examples of his recent work include senior oversight for the Rainforest Alliance's evaluation of Asia Pulp and Paper's (APP) Forest Conservation Policy, a co-author of the Rainforest Alliance's position paper on deforestation and sustainability, and constant interaction with pulp and paper and palm oil companies and major retailers/brands on issues related to deforestation and sustainable sourcing.

Prior to joining the Rainforest Alliance, Donovan was a Peace Corps volunteer in Paraguay, a natural resources specialist with the ARD, Inc. consulting firm, and a field project director for World Wildlife Fund-US and the Neotropica Foundation in Costa Rica. Donovan has a Master's in natural resources management and administration from Antioch New England Graduate School. He is based in the Rainforest Alliance's Vermont office.