Sara Rushworth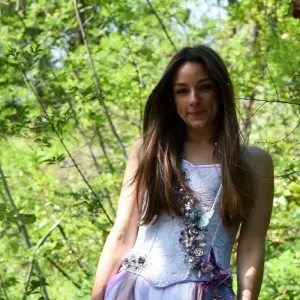 Sara Rushworth
Chief Operating Officer
Sara found her love for nature and connection with Gaia at a very young age, and ever since has continually developed a deeper knowledge and understanding of the natural world. Qualifying in crystal healing and reiki in her early teens, her path lead her through various journeys of self discovery.

Sara has fifteen years experience in marketing and brand strategy, with most recently developing the launch and execution for celebrity chef Jamie Oliver's national and international restaurants as Head of Marketing. Sara worked with Jamie for over ten years, creating and enhancing the international brand execution, building and launching all marketing activities whilst developing strategic operational projects and practices. A natural lover of analytics and stats, Sara continuously enhanced all projects for maximum growth potential. Sara's role covered not only the restaurants, but also Jamie's multiple campaigns from book launches, TV series, brand partnerships and government strategies such as combating child obesity. During her time there, Sara grew the marketing team from one to ten - nurturing and developing each individuals skills and gifts for business and personal growth. Sara is a natural mother-hen, who always ensures a holistic approach with peace and harmony for all in her nest.
As TreeSisters Chief Operating Officer Sara weaves her energy through all plans, strategies and developments, supporting the Treesisters team. She also brings her skills to Marketing, HR, data, stats, tech and reporting so that the team can function at the highest level possible and share that with our network and membership. She is committed to the Treesisters mission and strives for all to find their deeper connection with Mother Nature and themselves, blossoming into restorers of our beautiful world.