Sital Punja FRSA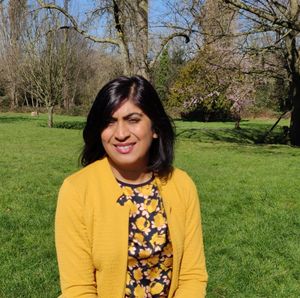 Sital Punja FRSA
Trustee
Sital is a passionate community activist who has spent most of her life volunteering and advocating for social justice and the environment. She was brought up in a Jain household and became heavily involved with the Oshwal Association's youth environment committee, leading their campaign in the 1980s for tree planting.
Her career in media industry taught her the hard values of corporate business practices and by combining them with ethical practices, she went to become an award winning social entrepreneur in ethical fashion. More recently, runs an independent dressmaking business which during the Covid lockdowns was the hub for a local scrubs making programme for the NHS and healthcare teams.
Sital is currently running for Councillor and has been instrumental in the protection of local green spaces from building developments.
Sital, a mother of two teenage daughters, enjoys walks in the woods with her dog, writing poetry and cooking feasts for her family and friends.