Suzi Martineau (Steer)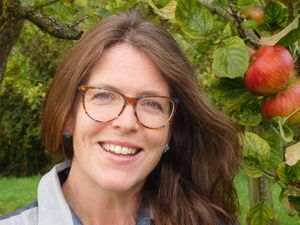 Suzi Martineau (Steer)
Education & Alliances
Suzi Martineau (birth name Steer) is working on Education and Alliances within the TreeSisters Network and on developing TreeSisters strategy moving forwards into the UNEP Decade of Ecosystem Restoration (2020-2030). She is currently working on a number of different projects including supporting our education through the Nest, developing collaborative partnerships with reforestation and tree focused NGOs and grassroots projects, and extending our online database of global reforestation projects, planting methods, legal strategies, education and media networks with a team of fabulous TreeSisters volunteers.
Suzi has worked on a number of roles within online publishing before working with the Gaia Foundation towards the People's Earth Summit for the World Summit for Sustainable Development in Johannesburg in 2002. Her passion is to explore the voice of the land which she did through working as the Office Manager for the Green Gathering in the UK whilst training and developing a practice of spending time with trees in the Somerset landscape. She then became a teacher of Secondary School Mathematics (ages 11-16) and has worked in a number of community state schools in Somerset and had two children.
As a mother in need of emotional support she deepened her practice of sitting with trees and began researching scientific discoveries around the properties and roles of trees in eco-systems. This lead her setting up and running the first Tree Conference in Glastonbury in 2017 with a group friends. She became part of the TreeSisters team after the success of the second Tree Conference in 2018 in Frome. She is weaving in her experience in research, highlighting leading edge tree-related science and pioneering projects into TreeSisters. Suzi is passionate about supporting the global community to regenerate eco-systems through relationships with trees and holding the space for the voice of the Earth to articulate through people.