Terra Canova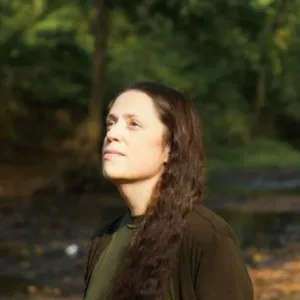 Terra Canova
Network Relations Manager
Terra has always been passionate about the Earth both in celebrating it's beauty as well as actively working to heal the planet and treasure it's many unique species including plants, minerals and animals.

From her years as a nature photographer specializing in landscapes to her current handcrafting of gemstone pendants, she has strived to showcase the beauty of nature in all she creates. She took an active part in a large invasive plant removal project then headed by Marc Imlay, PhD of the Anacostia Watershed Society and focused on one of the last biologically diverse rivers that was a tributary to the Anacostia River. Her passion for that park extended and she became the leader of a local watershed group that not only continued to remove invasives but also focused on trash removal, riverbank erosion, water quality, public education and tree planting.

At TreeSisters, Terra is the Network Relations and Service Manager. Network Relations is the in breath and out breath of the communications between the staff and all those who are treesisters or are supporting our mission in other ways. Her place here has become a soul purpose and she wants to help other women find their connection to nature in the way that TreeSisters has helped her deepen her own.