Wendy Stephenson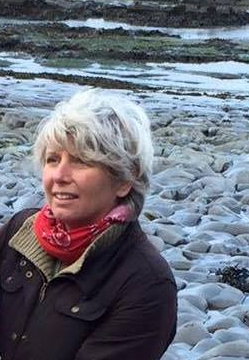 Wendy Stephenson
CEO
I have always thought TreeSisters a remarkable initiative, combining the need for us to shift our consciousness with Nature as well as the practical tree planting to improve biodiversity, absorb carbon and support the local community. It is why I have been a trustee of TreeSisters from the beginning until 2018 when I stepped down due to other commitments. So, I was delighted when I was approached by Clare Dubois and the Board to consider the role of CEO and of course, I said yes. My background doesn't make me an obvious choice, Clare and I have arrived in TreeSisters through a very different journey but our respective skills, knowledge and experience complement each other so well, the river and the river banks, that we will be able to support the team and their work in a way that will take TreeSisters to another level at a time when we know it so needed.
My journey in the professional world of environment began in my twenties when I went back to night school to study physics (having been thrown out of science at school) and there I saw a wind turbine. I was going to study to be a teacher, but this ignited deep in me the need to support the natural world through practical action. So it was that I found myself studying for a degree in Renewable Energy Engineering, even though I was thrown out of science at school and had very poor maths results.
In 1996, I joined AEA Technology where I was part of the Energy Efficiency Best Practice Programme and Renewable Energy Best Practice Programme before working in their consultancy team on a wide range of research and strategy projects including the North East of England Energy Strategy. I then spent a year in Brussels.
I spent four years in South-East Asia where I worked as an independent consultant. There my work focused on risk assessments in the oil industry for their most hazardous operations and developing and implementing Environmental Management Systems and policies.
Desperate to be back in the UK with my family and friends, I returned from the tropics to take the role of Head of Environmental Affairs at EEF based in their Westminster Office and took on the Chair of the Manufacturers Climate Change Group. My aim was always to find ways in which I could support these organisations to make the step changes needed towards environmental protection and restoration, including proposed changes in regulation and policy at a European and national level.
I moved from the corporate world to the community and authored the West Somerset Climate Change Strategy on behalf of the community group Forum21 which helped secure £5m of funds for the area to move towards a low carbon economy. During the development of this strategy, I could feel that many local people wanted to do their bit but didn't know best how to move forward. So I innovated the Sustainable Energy Plan – Power to the People. This was a community-led approach to understanding local energy needs, carbon emission and fuel poverty and implementing a better plan.
For the last twelve years, I have been the CEO of The Converging World, we raised funds from donors and investors and developed 13MW of wind in South-East India. The power is sold and the profit is used for reforestation and other social and environmental initiatives. I am sad to leave The Converging World, but after 12 years of several months a year in India, I want to be home more growing my vegetables and sharing them with local family and friends.