Adriana Schweiger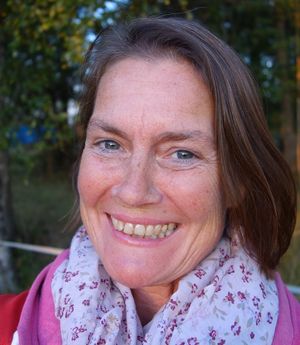 Visit Website
Adriana Schweiger
Naturopath, Physiotherapist, Shamanic Healing Work: I work as a healer and medicine woman in the north of Germany. My intention is to encourage and empower people, so that they trust themselves and live their full potential. I offer shamanic healing, sweatlodges, rituals and coaching with the game of transformation for personal development on all levels. Giving shiatsu treatments people relax, become aware of themselves and receive stillness, vitality and joy to deal with challenges of their life.
How did your business or event come into being?
Since my childhood I feel like a part of nature and connected to the higher power and spirit. During my first sweatlodge I felt coming home. Inspired and encouraged by my time living in the Findhorn Foundation Community in Scotland I started to invite circles of people to celebrate summer and winter solstice, for drumming, sweatlodges and the game of transformation.


What does donating to TreeSisters mean to me?

Healing myself and people is healing the earth, healing the earth is healing people. I love mother earth and want to give back. I also feel now it's time to act and support the earth. I feel close to the mission and vision of treesisters by restoring the earth on all levels and strengthen sisterhood and feminine leadership. I talk about treesisters with others and I´m happy to serve.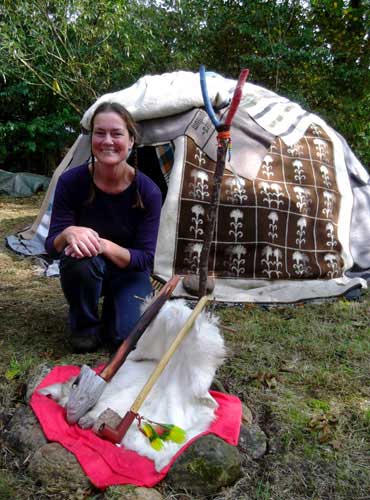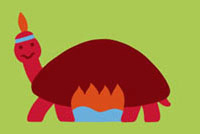 Outside of the sweatlodge with traditional pipes used in the ceremony.