Carly Slade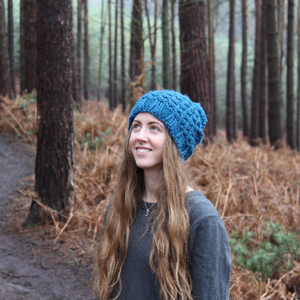 Visit Website
https://www.facebook.com/moonforestflow
Carly Slade
Moon Forest Flow ~ Embodying Nature's Cycles: Moon Forest Flow is run by yoga teacher, rewilding advocate and women's circle facilitator Carly Slade. Based out of a caravan in the English countryside Moon Forest Flow is an intuitive, feminine and environmentally aware approach to yoga and women's circles that seeks to reawaken the primal knowledge of fluid power, deep rest and the importance of living in tune with our inner rhythms and the rhythms of nature. Moon Forest Flow promotes the rewilding of human nature and the embodiment of our cyclical wisdom through honouring and celebrating the phases of the moon, the seasons and cycles of nature and the flow of all life. We retreat to the moon lodge, delve into the forest and surrender to the flow to reconnect to the simplicity of a wilder life and find sacred soulfulness in every moment.
Moon Forest Flow ~ Embodying Nature's Cycles
What inspired you to start your business?

Yoga, nature and women's circles have helped me to heal from trauma, recover from addiction and eating disorders and continue to support me in learning how to open my heart and live in my body. I found yoga at 17 but fell off the wagon at 19 and at 26 after a year of sobriety heard my calling loud and clear whilst sat at the top of a mountain. I knew I wanted to share the life changing combination of yoga, nature and sisterhood with others. What began as yoga in nature soon broke its banks and flowed effortlessly into our current offering; the combining of yoga, nidra, nature, women's circles, menstruality and ritual for the purpose of rediscovering and harnessing our cyclical nature and inner wildness.


Why is giving to TreeSisters important to you?

TreeSisters stand for everything I believe in and are actively taking a stand for the forest. I feel so grateful to be able to contribute to reforestation and the upliftment and support of women worldwide.