Carolina Rodriguez Barros Lopez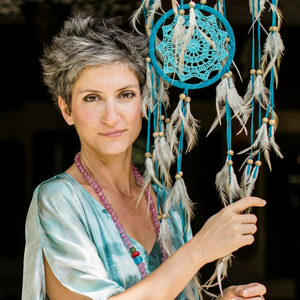 Visit Website
Carolina Rodriguez Barros Lopez
Luminary Mentorship Program: Luminary Mentorship Program is the 9-month Mentorship Program for Light-workers, Empaths and Sensitives feeling the urgency to contribute their unique soul medicine to the world. Leaders, Writers, Artists, soulful Business Owners are called to rise and contribute their innate gifts, visions and medicine to the world are gathering here as Luminaries, restoring the tapestry of humanity.
Luminary Mentorship Program
How did your business come into being?
While I was coaching women on feminine leadership and presence, I was also receiving "information", visions and feelings from nature. I didn't know what "to do" with it, but I gave it space and time and wrote all in 4 journals I carried with me during years.

In 2016 the vision started to come together and in 2017 I finally surrendered to the urgency to use the medicine received to serve the restoration of the tapestry of humanity. This glowing tapestry is made of humans fully living and being their unique light, restoring peace, beauty and joy on Earth, while assisting her in her own evolutionary journey.

Luminary Mentorship program started to be dedicated only for women. In 2018, I surrendered again to the call to open it for men as well.

We are in this together : Women & Men. It's our time now. The New Earth is us all.


Why is giving to TreeSisters important to you?
As a Soul Alchemist, and the entire body of work on the Luminary Program, is based on Nature's Consciousness that I've been receiving and working with for years.
It is important for me to give back to her as she generously shares herself.