Deborah Bugmann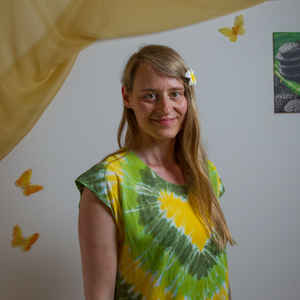 Deborah Bugmann
Body Impulse in Lyss, Switzerland ~ Chinese and Relaxing Massage: My healing services include: the Chinese massage Tuina TCM, Chinese nutrition, Thai-Massage, foot- reflex- massage, Indonesian massage, Tibetan Energetic massage, manual therapy, Asian lymph-massage, and relaxing massages. Please look up Body Impulse in Lyss, Switzerland to inquire about services.
What inspired you to go into business with massage services?
I grew up free and in nature and I always just did what I wanted. As soon as I recognize what I want, I am unstoppable even if it seems impossible. The difficult part for me was to find out what I wanted to do exactly. I just had the idea of living in service for people and to take care of their health and do something with my hands. It took me 10 years. As I found the school for Tuina, the traditional Chinese massage, I started the school and at the same time quit my job and opened up my own studio with no money in my acount or any degree in massage. The school took me 6 years and was very expensive, but I did it. And now as of August, I have worked as a masseuse for 13 years. To celebrate this together with my clients, I want to show my gratitude for my beautiful life and become a WaterCarrier.
Why is giving to TreeSisters important to you?

I love this planet and all human beings on it. I want us to have a future. I have no kids, but I consider all life as "my children", the ones I want to live in service for.