Elisa Mishory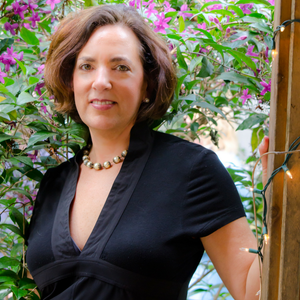 Visit Website
https://www.facebook.com/saraswatishoponline/
Elisa Mishory
SaraSwati Imports. A large selection of jewelry items, imported cushions and statues. I have been a sterling silver importer and national wholesaler for almost 30 years (see www.saraswati-imports.com). For the first time we are reaching out to the consumer directly with our e-commerce site (to launch in the next week or two) www.saraswatishop.com. Also see our instagram feed: saraswatishop_online.
SaraSwati Imports
How did your business come into being?
Coming soon
Why is donating to TreeSisters important to you?
First off, giving back has always been important to me, and I have always supported causes/not-for-profits with a portion of profits from wholesale sales (though I don't necessarily make that a cornerstone of my WS business model - I just do it, and usually let my customers know what causes we have supported for the year with my holiday messages). I support environmental groups as well as many groups that help women and girls worldwide - a major passion of mine.

I've been following you for the past year and have tremendous respect for your goals and efforts. Several of my dearest friends are already involved with you. I am daily overwrought about the condition of our planet, and feel strongly that planting trees is so desperately important. I feel that working with jewelry and stones is a very elemental activity, and the first thing that I want to do is to give back to the Earth as she deserves!