Emma Money-Kyrle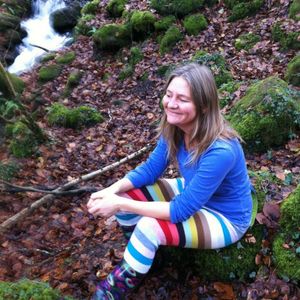 Visit Website
https://www.facebook.com/Sunhouse.wales/
Emma Money-Kyrle
Qigong at the Sunhouse: I am a Qigong teacher and massage therapist offering treatments in Shiatsu and meridian massage and weekly Qigong classes. I am greatly inspired by the earth energies to help us foster a greater connection with our natural environment so that we can get back in touch with our innate strength and energy leaving us feeling happy and healthy and in harmony with the world around us.
Qigong at the Sunhouse
How I got into Shiatsu and Qigong and why it is important to me...
Before I discovered shiatsu I worked as a landscape architect with my own personal mantra of wanting " to plant more trees and make the world a greener place" I gradually became more and more disillusioned as my work was mostly involved in building road schemes, whenever the budget was cut the first thing to suffer was the trees. I felt disempowered by the political environment and became pretty lost and in need of a new direction. Shiatsu transformed my life it helped to reconnect me back to myself and to the world around me. At the heart of Qigong and Shiatsu is the tai chi symbol which sees all of life as part of the whole, this symbol dissolves the idea of our separation from our environment. it is a symbol of existence and the process of creation. It holds a reminder of the very best that each of us can create, for ourselves and for the world. Now it is time to give back to the world.
I have always loved being outdoors being immersed in nature and the elements. One of my great passions is surfing and for me qigong gives me the same feeling of flow, of connection to the universe as when Im surfing that perfect wave, in that moment the wave and I are the same, every drop of the ocean is connected to every cell in my body I am inseparable from the wave. Qigong is for me about being in this flow that perfect moment when all else disappears.
What does TreeSisters mean to me?
Treesisters woke me up! I've been in the process of awakening for a while but when I connected with the TreeSisters Billion Trees campaign there was a sudden deepening of awareness of the vital need for a massive shift in the way we all relate to the world so that we can activate and bring about change. I felt a huge wave of relief knowing treesisters existed and that this change was a possibility. I feel passionate about the need to give back to the earth and to look after our planet. My love for the trees has always guided me in life. I am incredibly grateful to treesisters for giving me direction and guiding me back on course.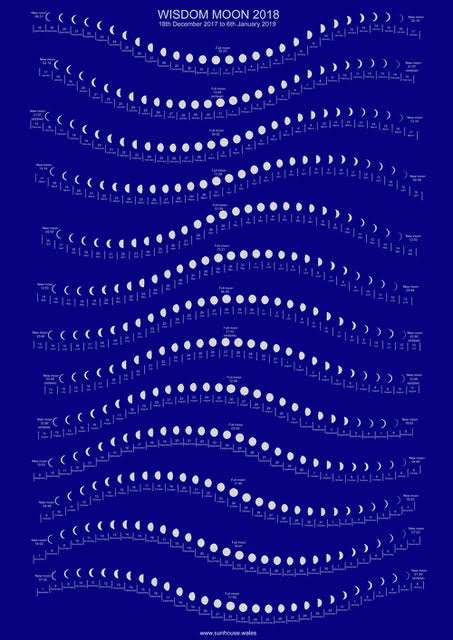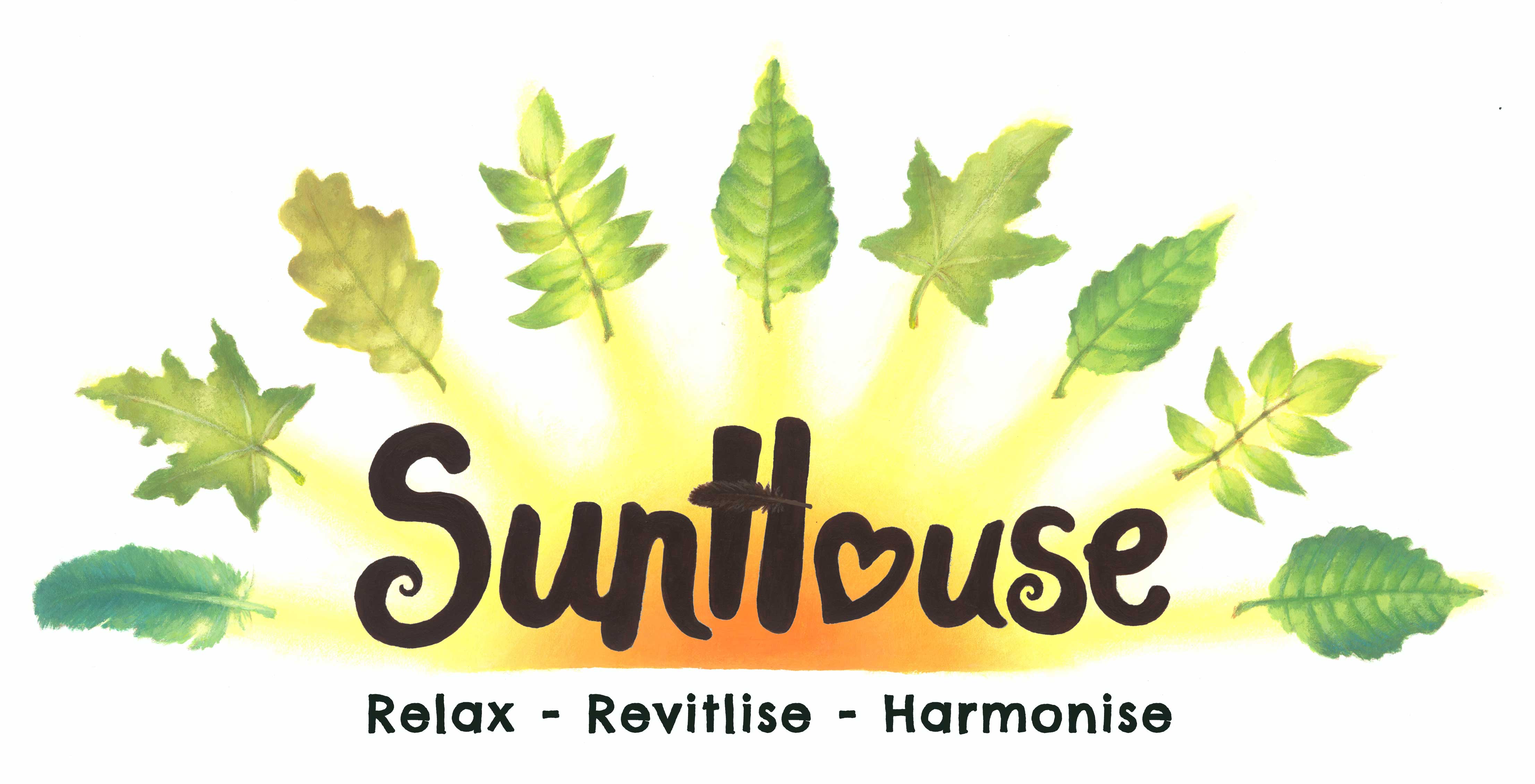 I love making my annual moon chart showing the phases of the moon.
I feel honoured to donate 20% of my income from my Qigong classes and workshops and from the sale of my annual WISDOM MOON CHART (sample shown to the left).