Hildur Palsdottir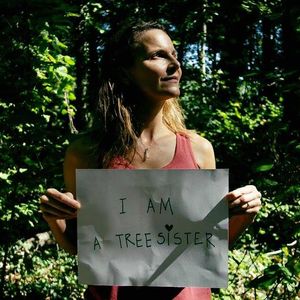 Visit Website
 https://www.facebook.com/groups/Greenheartsgrow/
Hildur Palsdottir
Sol Center: Sol Center is a holistic wellness hub of light. From soul to soil we're building a vibrant community of earth protectors and already feeling the healing benefit of belonging. We offer mindfulness meditation, Reiki, Qi Gong, acupuncture and herbal remedies to return earthlings to wholeness. In collaboration with the Port Washington Monarch Alliance, the Rewild Initiative and local non-profit Full STEAMM ahead we lead weekly nature appreciation walks in and around Port Washington. Holistic wellness is dependent on deepening our connection to the natural world. Realizing we're inseparable from the natural world is the first step in healing.
Sol Center
How did your business begin?
The seeds were planted in spring of 2017. This business was conceived through sistering. Soulstorming with healer and published poet Adina Dabija and wild child artist Antonia Fthenakis (https://www.wildchildorganicartist.com/) we birthed this baby into being at Harvest time in September 2017. We are now ready to return profit to water the roots of what matters the world to us: Global reforestation.



Why is giving to TreeSisters important to you?
TreeSisters are near and dear to my heart. I've actively volunteered with Treesisters for many years already and watched them grow from a million trees to the billion tree campaign. Conscious consumerism is the only responsible way to go if we're to hope for a sustainable future. The only way forward is to restore and repair where we can. TreeSisters offer a new way, the way of Restorer Culture. It starts with reforesting the tropics.


If you're looking for a TreeSister grove on Long Island (LIRR: 40 minutes away from Penn Station, NYC), we host montly meetings at Sol Center.