Justine Aldersey-Williams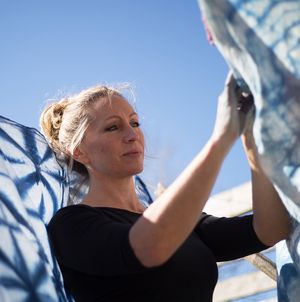 Visit Website
https://facebook.com/TheWildDyery
@TheWildDyery
Justine Aldersey-Williams
The Wild Dyery: We pattern ethically sourced cloth by hand at our studio in Hoylake, Wirral, England, using traditional resist techniques including shibori, block printing and screen printing. Our textiles are then dyed using flowers, bark, roots and leaves, imbuing the fabric with resonant colour and an ethical provenance. We create a range of home textiles, 'dye it yourself' kits and accessories which sell online, at craft events and through retailers. Our products, workshops and e courses aim to help preserve this heritage craft whilst promoting sustainable textiles. We also showcase the work of other artists and makers using heritage, sustainable or upcycled materials and offer a variety of guest workshops in natural crafts.
The Wild Dyery
How did your business come into being?
Justine is a Fashion/Textiles design graduate and former secondary school art, design and yoga teacher who established The Wild Dyery as a way to develop holistic textiles. The company offers both products and training workshops for people who'd like to experience the creative wellbeing that comes from using natural materials.
Why is giving to TreeSisters important to you?
Natural fabric dyeing offers people an opportunity to reconnect with the natural environment for both personal and planetary wellbeing. Creating with nature develops reverence for the generosity of our planet which naturally inspires the desire to care and give back.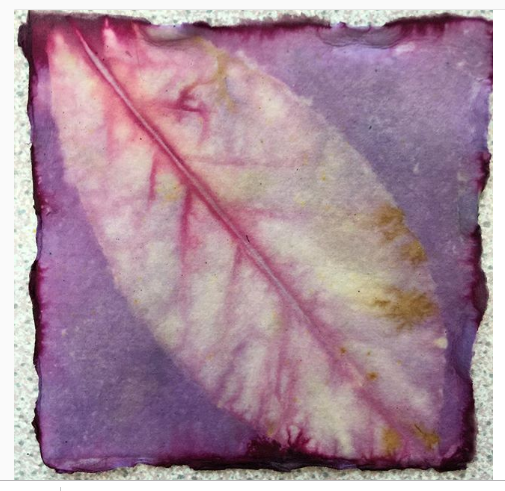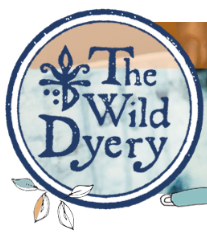 This gorgeous leaf was made with natural fyes. Please see her website for so much more!