Karen Balon Art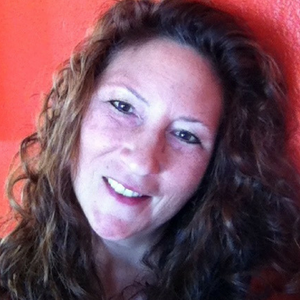 Visit Website
Karen Balon Art
Karen Balon: I am an artist/painter who creates visual manifestations of the alchemy Mother Earth intuitively passes on to me. I am currently working a series of Goddess archetypes.
How did your business come into being?
I have been creating my whole life. Over the past decade I have been painting what I call "Visions Enter ~ Paintings Exit", which I have come to realize are downloads/wisdom/alchemy from Gaia. As time progresses this connection is becoming stronger and stronger. To the point where I am not only called to paint her alchemy but to find other ways I can give back to her.

Why I paint What I paint, I have been compelled my whole life to draw swirling tendrils. As far back as I can remember. I would draw them over and over again. They show up in every painting I paint. I've had no idea why I had to draw/paint them, I just HAD to! Then recently the "ah ha" moment came. It was actually when I was listening to Clare Dubois during interview. These tendrils are my roots connecting and communing with Mother Earth! She has been downloading her wisdom, unconditional love, healing support and alchemy to me. Through me via the tendrils from her womb to mine. These messages are not only for me, but also for my sistersouls here on earth. For the collective. Messages from the great goddesses and their archetypes. Wisdom of releasing limiting beliefs, the pain and oppression of the feminine, our default settings. For us to learn the strengths of these goddesses and of the unconditional love and ancient wisdom of Gaia. These messages come to me as visions when I "tap" into Mother. These visions manifest, marinating over time into paintings. As well as helping me break the bonds of my own limiting beliefs. Releasing the fear of being seen, of being heard, of not being perfect or being unworthy. Letting go of procrastination, excuses and complacency. Helping me to stand in my own Divine Feminine Power and Authenticity. Helping me to have the courage to share this alchemy and wisdom with my sisters through my paintings. Passing on what is being passed to me, through me. Vision. Manifest. Create. And So It Is!
Why is giving to TreeSisters important to you?
I have been searching for an environmental organization that I feel a connection with, but also had to support the empowerment of women. I recently came across TreeSisters and felt the connection I'd been looking for! My next question was in what way could I support TreeSisters? After researching TreeSisters, I love the mission and work being done. I feel we are kindred spirits and that donating a percentage from ALL sales of my artwork is the best way for me to give back to Mother Earth.

Apparition
24"x24" Oil on Gallery Wrap Canvas with Palette Knife
Painting Available