Lure Wishes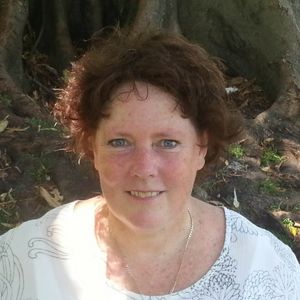 Visit Website
https://www.facebook.com/WildHeartWoman/
Lure Wishes
Wild Heart Woman: Lure is a guide for women who want to free their hearts, embody their wisdom, and step forward with love and power. Lure is passionate about holding the space for women, in their wounds, their beauty, anger, grief and love. She believes that it is through this embrace of all aspects of our nature that healing can take place. Through this we can invite a new way of being on earth; one that honours the feminine, and nature herself. The Wild Heart Journey is a 6-week journey to renewed vitality, connection, and love in action, for women ... and for the earth.
Lure Wishes
How did your buisness come into being?

I've been working with women in the healing arts for over 20 years. However the time came when I couldn't ignore the call to step out more to assist more people. I saw so many people suffering in workplaces, in relationships and in life in general. At the same time my heart was breaking at what is happening to the planet. To me, a part of the solution is for us to find freedom in our hearts, to reclaim our sovereignty and to step out for what we love. That's why I offer this work ... for the trees and for us all.
Why is giving to TreeSisters important to you?
I am so glad that TreeSisters exists and does this wonderful work. The combination of sisterhood, working towards consciousness shifts and the re-greening of the planet simply sings to my heart. I love this beautiful planet and I dedicate myself to her restoration and honouring.




To take the course that donates to TreeSisters please click here.