Paul Linnebach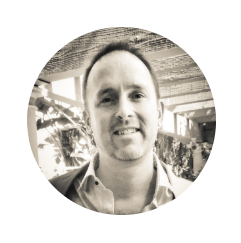 Visit Website
www.facebook.com/mantisdesignbuild/
Paul Linnebach
Mantis Design and Build: I'm Paul Linnebach and I work with home owners and businesses to design and build beautiful spaces that support and add value to their lives. I combine a mindful presence, creative vision, thorough planning and fine craftsmanship to help people bring their dreams into reality.
Mantis Design and Build
What inspired you to start your business?
I've always had a natural talent for building things with my hands, and this passion grew into designing and building beautiful spaces for others that would improve the quality of their lives and the environment in which they begin and end each day. I consciously create spaces that bring joy to my clients, that make the world a more beautiful place, while being a good steward of the resources used and utilizing the healthiest materials available.
Why is giving to TreeSisters important to you?
I am driven by a deep desire to make this world a more beautiful place and to do what I can to give back to this planet that I so deeply love. I am called to do my part in replenishing the resources used in the process of construction. I know that giving to TreeSisters is affecting the well-being of the planet by helping to restore the forests with the greatest need.
Understanding that it takes a village to raise a forest, my humble part in this global effort fills me with joy. I hope to inspire my friends and clients to join the effort to restore our planet's health and ecological balance. We're all in this together, and together we can positively affect the well-being of this planet for generations to come.