Pauline McPherson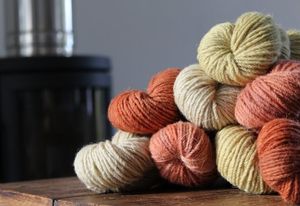 Visit Website
https://www.facebook.com/lifelongyarns/
Pauline McPherson
Lifelong Yarns: Lifelong Yarns creates luxury yarn from the fleece of the Scottish Blackface sheep. This is the most common sheep in the UK and yet its fleece has been overlooked as a fibre for clothing ourselves. Instead it generates little value on the open market. Shepherds make a loss on every fleece shorn and instead must raise all their income from selling sheep for meat. Lifelong Yarns donates a portion of their sales in aid of TreeSisters mission.
Why is giving to TreeSisters important to you?


Because time is running out. Because I wanted to be a restorer of Earth , a creator of soil, rather than a destructor. My clients are overwhelmingly women, who craft with their hands. Donating to a female led organisation , which tends to the health of the land is entirely appropriate from a business funded by women who appreciate the fruits of the land.