Mariana Peirano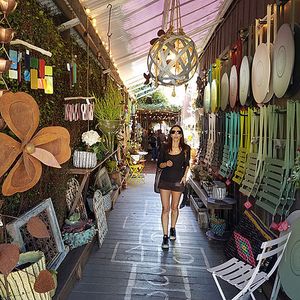 Visit Website
Mariana Peirano
Peirano Art Studio: My name is Mariana and I'm an artist living in beautiful Ojai, California, where I'm surrounded by trees. I'm a figurative artist and my focus in the last few years has been painting women. Since my move to Ojai I have fallen in love with the trees and they have inspired me to include them in my paintings. I hope to inspire through my art a deeper connection with nature and a sense of care for our trees.
How did your business come into being?
I've always been an artist, but for many years my art was limited to creating classroom materials for my students and my own children. More than 20 years later I returned to my true calling and decided to start showing my work. I had my first solo show in 2014 with an exhibit of women portraits that reflected my own growth and awareness. Through my art I was revealing the dramatic experience of a woman's self discovery and the monumental transformations that occur in the cycle of her life. My art today continues to portray women and their experiences but also includes my love for nature, specially trees.


Why is donating to TreeSisters important to you?
One of my goals in life has always been to help bring peace to our world. Recently, I have been deeply affected by the need to care for our planet and restore our connection to nature. I believe that this can only be accomplished one person at the time. I also believe that as women we have the responsibility to take the initiative to heal this world. We have the sensibility, compassion and nurturing instincts to make peace a reality. TreeSisters has given me the opportunity to actively participate in the restoration of our planet and be part of a community of women with like goals.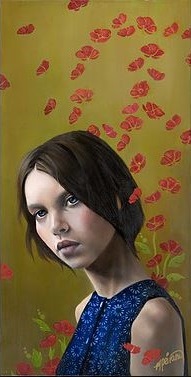 Self Observer original oil painting available on her website.