Raven Creations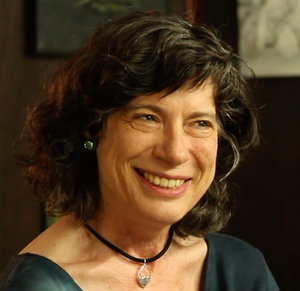 Visit Website
Raven Creations
Barbara Brown: I am an artist/writer/forest walker in the wild remote mountains of British Columbia, Canada. Author of the book SYLVAN REFLECTIONS: Wanderings, Paintings & Ponderings from the Forest, I want to bring the forest to people: "If you can't get out into the forest today, come along with me, I'll take you there. I'll be your eyes & your ears, your nose & your skin . . . " Be inspired and soothed by the beauty and the healing nature of the forest. Through deepening peoples' experience of and connection to nature a love for it is fostered and . . . we take care of what we love.
How did your business come into being?

I have a daily practice of walking in the forest, and have had for 20 years; and when the time finally came in my life when I knew I must follow my calling and become an artist, it soon became clear that what I should be sharing with the world through my art is my love of the forest.


Why is giving to TreeSisters important to you?

I am honoured to partner with TreeSisters . . . a profoundly inspiring organization I have great admiration for, whose mission and message resonate deeply with my own. Precisely what is needed for the human race to survive and thrive and restore our beautiful planet – the planting of trees and the empowerment of women – is precisely what TreeSisters is doing, and doing it beautifully with impeccable integrity.