Rina Golan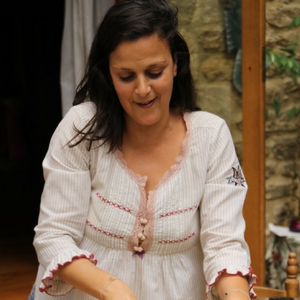 Visit Website
https://www.facebook.com/YoginiBristol/
Rina Golan
Well Being with Rina Golan: My name is Rina Golan. I am a yogini, traveller, mentor and for the last two decades – a student of what wellbeing means – exploring perspectives from ancient philosophy to scientific approaches. I run seasonal Yoga, Cleanse and holistic lifestyle retreats and mentor privately. At the heart of my work, food, yoga and practices that allow you to uncover and fully live your innate potential. For you, your community and ultimately, our planet.
Well Being with Rina Golan
How did your business come into being?
I'm the classical, archetypal story of the wounded healer-http://www.rinagolan.co/about-me/. I wanted to create a space that people can deeply care for themselves first and in that nourishing, gentle space to realise that the only way to experience deep satisfaction is by connecting back to the earth, the nourish back the mighty nurturer.


Why is giving to TreeSisters important to you?
I have to pay back for all the I receive daily from the earth.