Ruthe Schoder-Ehri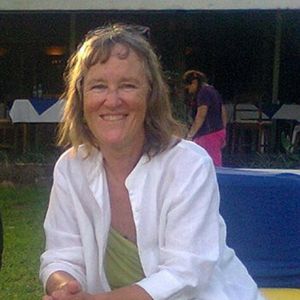 Ruthe Schoder-Ehri
Homeopathy for All Beings: Ruthe has been grounded in elemental energies since her birth and early childhood in Yellowstone and Glacier National Parks, USA. She recognized the form of her current path of healing service after raising three sons and being a Registered Nurse for women and families for 35 years. She trained from her small Alaskan hometown as a Classical Homeopath with The School of Homeopathy, Devon through their excellent distance course. She earned her P.D.Hom.(UK)credential in 2001. Her work since then has taken her into the exciting realm of World Medicine, and she volunteered in Chintheche Malawi for many months in 2012-13 and 2013-14 where she co-founded the Africa Malaria Prevention Project, AMPP, using a recent type of homeopathic remedies called PC resonances. (see ARHF.nl) Ruthe continues her learning as part of a community of homeopaths who co-create and offer healing resonances to contribute to global healing.
How did your business get started?

I followed my heart after being an RN serving women and children for 35 years and became a credential classical homeopath​. I found a way to do this from my small Alaskan town through a global distance learning program, (The School of Homeopathy, Devon, England) Most homeopaths have private practices. My man-love built on to our home and I turned on my porch light and hung out my shingle and offered sliding-fee services to my small community.
​Following a move to a very different landscape just north of Mexico, I continued a small practice but found myself called in my post-graduate work and again from my heart into global homeopathy.​ With lots of support I joined Amma Resonance Healing Foundation as a volunteer homeopath and spent three months, then five months in Chintheche, Malawi. I co-founded the Africa Malaria Prevention Project which now prevents and treats malaria in several countries in Sub-Saharan Africa. It's all volunteer led now. I also serve globally with a group of colleagues. We use classical pharmacy methods to create new homeopathic remedies like Forgiveness, Cancer Healing Angel, and one I call "Black Snake Stay in the Ground".
​Now that I am a passionate Tree Sister, I can trace:

I know this place of Reveal. I knew in childhood that I was a global being and connected to the natural world. Now I have words for this caring deeply. It was revealed to me that I was to become a homeopath, then I was to serve in Malawi. What's next? Show me.

I Embrace, finding the loving community and connection to nature to follow those knowings . I must trust all that I did not know and do not know, feeling guided and supported.

I Embody. ,more and more all the time, knowing my woman-nature and cherishing women and the entire life-cycle, falling in love with the moon.... spending enough time in silence to hear the still small voice and resting when I need to rest.

​I Activate, acting from my passions and leadings inside myself --in my artwork and in my community service, in the variety and fullness of follow-through and speaking out and acting up! I even sing.

I Shine as grandmother now. I beam to know that my love and efforts have borne fruit, and I can happily tell of my path and gifts in order to encourage and sustain others, especially the young ones following us. I am far from done with the ways I am to be in this New Earth, in this Great Turning).

Why is giving to TreeSisters important to you?
Giving to Tree Sisters as a volunteer and by donating all or part of the money that I receive when someone pays me for homeopathic care for themselves or their family or pet is my joy. TreeSisters calls for us to follow this Inner Journey of Awakening. As I awaken, I give back. I invite any TreeSisters to consider a homeopathic consultation as a way towards fullness of health and as a way to support our wonderful organization.