Sara Steffey McQueen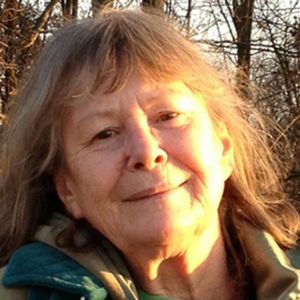 Visit Website
@sarasteffeymcqueen/Artist
Sara Steffey McQueen
Artist & Art of Allowing Facilitator. I draw, paint and celebrate Nature and the Spirit in my art. I love Mandalas. I am filled when sharing my enthusiasm and gifts of spirit with others. I studied at University in drawing, painting, and printmaking, and taught Art in the public schools for 30 years. I teach others in creativity and practice Nature-based Spirituality in Women's circles. I am still learning. I became an "Art of Allowing Facilitator" in 2016, and now I share this intuitive process of going within and celebrating the Divine without. I love using my hands to create, and probably as much I love to share. So being an artist is my passion as a way to celebrate my love of Nature and my expressions of that Love.
How did your business come into being?
I have been painting and showing professionally as an artist for over 40 years. Watercolors were a way I could sit in Nature and enjoy what is right in front of me.
Why is donating to TreeSisters important to you?
I fell deeply and immediately into tree sisters. I live in the woods, anm married to an Arborist, and have called us "Tree People" as long as I can remember. I want to feel that I am giving more than my love and adoration to Earth, and Tree sisters is another perfect way to feel my life matters.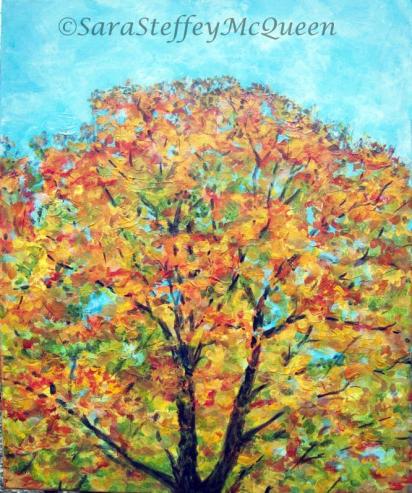 Yellow Poplar
Framed acrylic 20" X 28" Bright and lively fall foliage