Terra Canova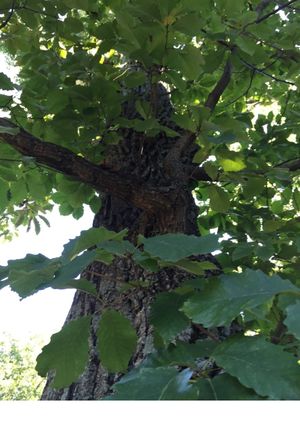 Visit Website
Terra Canova
Photographer, writer and handmade jewelry maker, my creativity loves to take different forms. I fell in love with gemstone pendants many years ago. The beauty of these rocks are incredible. To think such amazing art is made by the Earth itself can take your breath away. I try to pair gemstones together that create a harmony and positive energy. I treat each pendant as a gift from our precious planet that will carry its beautiful energy on to the wearer. I have been creating a variety of Tree themed pendants and I am quite honored to offer 50% from the sale of the pendants and necklaces to TreeSisters. I believe so strongly in TreeSisters mission. It is so soul fulfilling. I am grateful for TreeSisters every single day. And I love being a part of this!
Nature Haven Shop

Why is creating gemstone jewelry important to you?
It began when I was looking for a sodalite pendant to wear. Sodalite is a gemstone associated with the Throat Chakra. I searched locally and online and the few pieces I found were way over priced.
This turned out to be motivation. Gemstones are beautiful and excellent aides to help you meditate and heal. So I set out to design my own pendants at affordable prices so that everyone can experience their beauty.

I have been selling them for years and often donated to various charities from a senior dog rescue to a Native American group recording their wisdom to women's health groups and to other enviromental organizations.


Why is donating to TreeSisters important to you?

TreeSisters is unique from all the other tree planting groups I've seen. They are replanting the Tropics to reverse climate change, but it doesn't stop there. Their combination of environment and bringing back the feminine as well as empowering people to go from a consuming species to a restorer species is something I believe in heart and soul. It's a part of my essence and I have been very blessed to not only volunteer for TreeSisters but now work as the Network Relations Manger. Donating from my jewelry is a natural extension of my belief in this mission. It is my offering of sheer gratitude.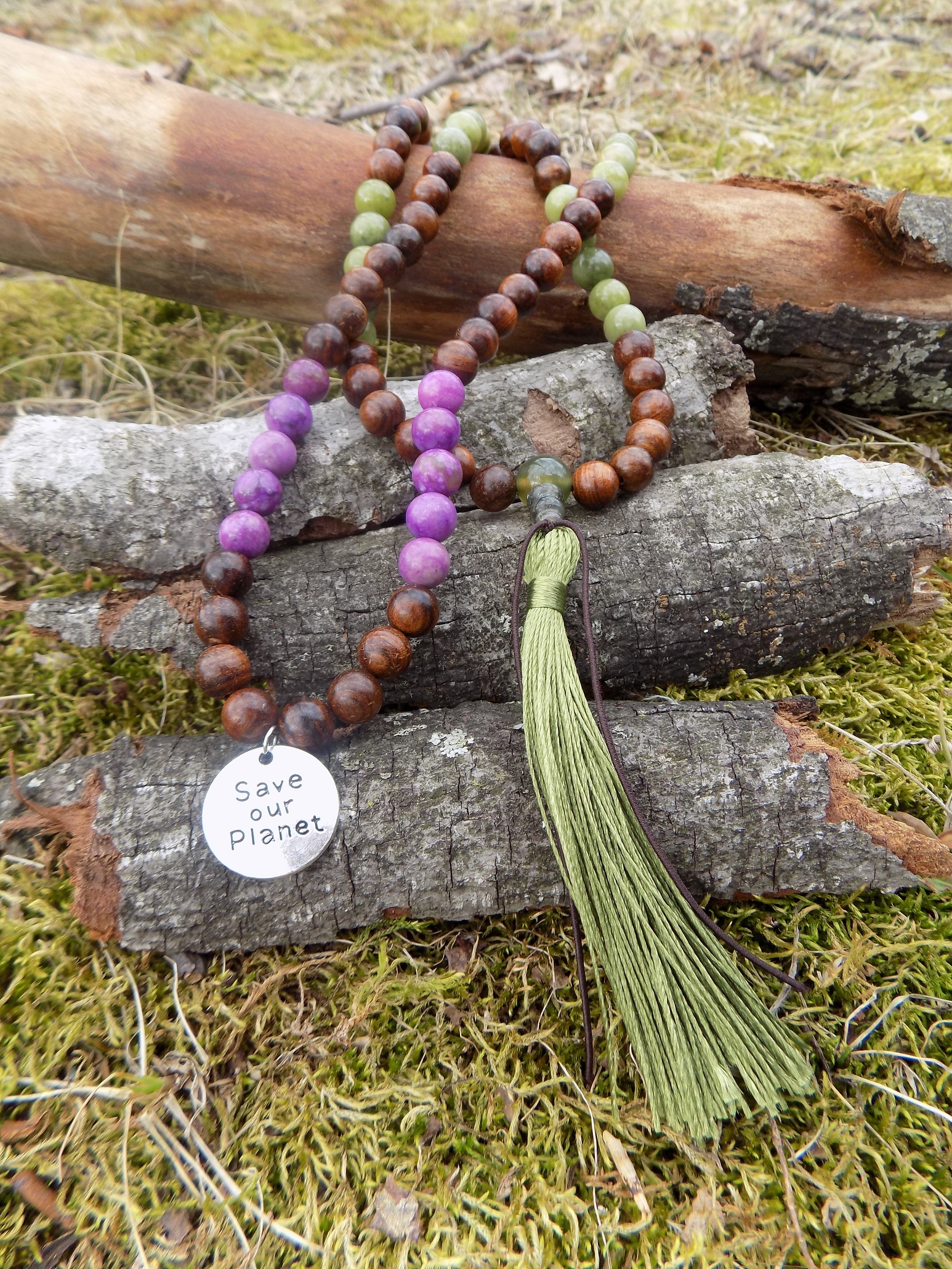 This is a Save the Planet Mala necklace/wrist wrap in TreeSisters colors of purple and green. I also have malas made of recycled glass beads.
https://www.etsy.com/NatureHavenShop