Aquaverde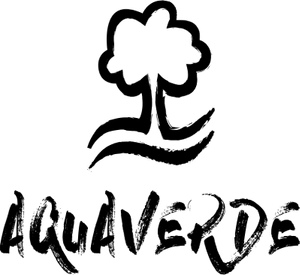 Visit Website
Aquaverde
AQUAVERDE is a non-profit association founded in 2002 with headquarters in Geneva. Its purpose is to promote and support any initiative aimed at bringing a new dimension of the interaction between man and the environment in the perspective of sustainable development and the dignity of peoples, for the safeguarding of human life on the planet. The association invests its efforts as a priority in safeguarding the Amazonian forest, this treasure of biodiversity remaining one of the cornerstones of global climate regulation and constituting with its river the Amazon, its hundreds of tributaries and its sources, one quarter of the world's drinking water supply. The association supports projects combining reforestation with a sustainable development economy for local populations by proposing economic and social alternatives to the destruction of the forest.

Brazil: a 'Forest Garden' to save the Amazon rainforest
LOCATION:

FRINGES OF THE TOWN OF MARECHAL THAUMATURGO, STATE OF ACRE


PLANTING PARTNER:

HELD BY AQUAVERDE, IMPLEMENTED BY ASSOCIAÇÃO DE JOVENS GUERREIROS GUARDIÕES DA FLORESTA (IN ENGLISH: FOREST GUARDIANS ASSOCIATION)


IMAGE CREDIT: AQUAVERDE
The Ashaninka tribe live deep in the intact Amazon rainforest on the border of Brazil and Peru. They desire to live a wealthy way of life (in the traditional sense) in harmony with Nature, but they will eventually have to face farming, mining and political pressures like other tribes.

To protect the forest and their way of life, one of their spiritual leaders, Shaman Benki Piyako, has designed an agroforestry project called Yorenka Tassorentsi Reforestation. Investing in the Ashaninka's economic and sustainable empowerment through reforestation will ensure they stay a robust community with sustainable sources of revenue, whilst continuing to enjoy nutritious food, high quality drinking water and traditional medicine from the forest.

The project aims to create a forest garden of 10 million native fruit trees over 10 years. It will provide sustainable and nutritious food for over 1,000 indigenous people and non-indigenous locals living in Marechal Thaumaturgo, as well as revenues for the welfare of the indigenous community. TreeSisters will start by funding the planting of 50,000 trees over 2 years.

The project also seeks to change the way people view native trees and increase awareness about the value of the Amazon forest, by involving non-indigenous locals, as well as visitors from other parts of Brazil and foreigners. It is setting an example of healing the environment with reforestation and agroforestry systems.