Project GreenHands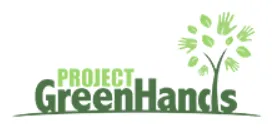 Visit Website
Project GreenHands
The vision of Project GreenHands is to inspire people to plant trees, develop a culture of care towards the environment and make them realize their inevitable dependency on nature. They aim to increase the green cover of Tamil Nadu by 10% in order to reverse desertification, reduce soil erosion, restore self-sufficiency, recreate sustainability and survive climate change. Through education, mass people participation, agro-forestry initiatives and most importantly community participation, we aim to provide the necessary inspiration and support to for planting 114 million trees in the shortest span possible. They are one of the TreeSisters planting partners, with a project in southern India.

India: Stopping desertification
LOCATION: TAMIL NADU, SOUTH INDIA
PLANTING PARTNER: PROJECT GREENHANDS / ISHA OUTREACH
IMAGE CREDIT: PROJECT GREENHANDS
Project GreenHands, a project of Isha Outreach, was created to unite an entire state around spiraling desertification in Tamil Nadu, where many major rivers have already dried up and agricultural failure is peaking through combined effects of different land degradation processes and drought.
We are supporting a sub-program called "Trees for Life", an agro-forestry initiative that transforms lives of farmers and their landscapes, through intercropping or growing a grove. Projects Green Hands has three tree nurseries that grow four million saplings every year to be transplanted on registered poor farmers' small-scale farmlands. The nurseries procure the farmers with ecologically and economically beneficial, native or naturalized trees. Trees can provide timber once they have reached a certain height, or, farmers can harvest their fruits, or else tree may serve as fodder for livestock.
Trees For Life aims to increase soil fertility, biodiversity, and groundwater retention while providing income that reduces malnutrition and risk of farmer suicide. The additional income from the trees and secondary crops can offset the farmer's loss of income from the reduction in his main crop. The spirit of this project is humbling.