Women In Music Awards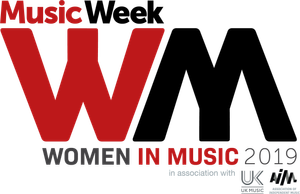 Visit Website
Women In Music Awards
Music Week's Women in Music Awards launched in 2014 with the aim of shining a spotlight on some of the most inspirational and influential execs in the music business – who just happened to be female.
Music Week works with AIM & UK Music to put the event together, and we have succeeded in building a place for the music industry to gather and celebrate the most important and influential women from all sectors of this vibrant business.
This year, 12 new names will be added to the prestigious Roll of Honour, which now comprises 60+ amazing women from the Music industry. There will also be ten special category winners on the day: Outstanding Contribution, Business Woman of the Year, Inspirational Artist, New Artist, Campaigner, Music Creative, Rising Star, Music Champion, International Woman of the Year and the Company Award: Diversity in the Workplace.
The sixth annual Women in Music event will take place on Friday 8th November 2019 at the Brewery in London from 12pm to 9pm.