Step Six
Did you know that when we hear stories, our brains release a hormone which enables us to feel more empathetic?
Stories have been told since the beginning of time, it is one of the oldest art forms in the world. And people are ready to hear from you! At TreeSisters we exist to help you to step into your Feminine Nature-Based Leadership and find your courage to shine.
Humanity needs to hear your story of how your decision to become a restorer is benefiting the health of the world and therefore the health of every single human being.
We have created a set of simple PowerPoint slides which can be used for telling your story. You can add to these slides and make them your own. Present them at local community meetings, organise a 'lunch and learn' in your office, or bring people together and present these at the start of a fundraiser. These slides are here to help you bring your story of being a restorer to life!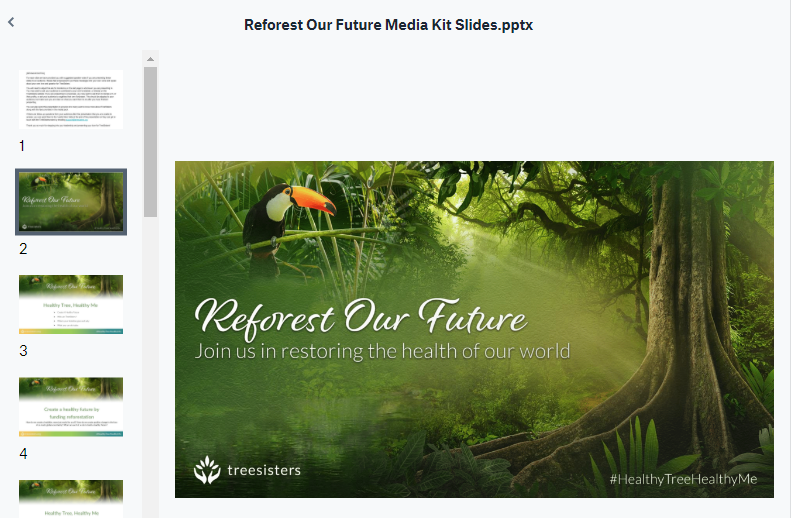 Download Power Point Slides