What is the Sixth IPCC Report?

Comments on References to Original Peoples

The IPCC report speaks to the importance of Indigenous and local knowledge for reaching a 1.5°C pathway. Specifically, it references a 2018 Special Report of the IPCC which found that, "education, information, and community approaches, including those that are informed by indigenous knowledge and local knowledge can accelerate the wide-scale behaviour changes consistent with adapting to and limiting global warming to 1.5°C."
The report points to IPCC Working Group II as most extensively utilising Indigenous and local knowledge (1). Working Group II is looking at Impacts, Adaptation, and Vulnerability. Their contribution to the 6th Assessment Report of the IPCC will be ready in February 2022. As the latest IPCC report says, "Ongoing research seeks to conduct further dialogue, utilise Indigenous and local knowledge as an independent line of evidence complementing scientific understanding, and analyse their utility for multiple purposes, especially adaptation." We are interested in learning more about how this dialogue is being conducted and the weight given to such knowledge.
The IPCC report also recognizes the importance of Indigenous and local knowledge in filling scientific data gaps on climate changes. It says,
"Indigenous and local knowledge includes information about past and present climate states. However, assessing this knowledge, and integrating it with the scientific literature, remains a challenge to be met. This lack of assessment capability and integration leads to most WGI [Working Group I] chapters still not including Indigenous and local knowledge in their assessment findings."
From our perspective having engaged in a deep listening process with Original Peoples and our ongoing commitment to elevating this knowledge, the challenge appears to be how to cross paradigms between:
The worldview of Original Peoples working with ancestral knowledge and the Earth and living systems as conscious intelligent and,

The scientific materialist worldview that dominates climate analysts, carbon accounting and scientists from all the extraordinary wealth of highly skilled disciplines that feed into the IPCC report.
Within TreeSisters, we have found it has been essential and transformational to be listening and learning from the Mother Earth Delegation and a great many other representatives of Original Peoples through the Indigenous Wisdom for the Earth Series, as well as our planting partners. It is interesting to compare the solutions generated from approaches that focus on carbon accounting and those that come from listening directly to the needs of communities. When we centre the needs and wisdom of Nature through communities, TreeSisters have found we can better address our entrainment to systematically oppressive thinking and incorporate scientific understanding in service to living systems.
All trees give you direct access to a relationship with the Global Forest. Their presence in your landscape gives you a doorway into the huge contribution that trees make in a way that is observable and tangible. Many women in the TreeSisters online network, the Nest, speak of their direct experience of consciousness in their relationship with trees, which maybe speaks to why Native Americans refer to trees as Standing People.

We continue to emphasise bridging these world views in our position as a reforestation organisation supported by a network of people who are actively engaged in consciousness shift work, as well as, through our alliances in the conservation and reforestation sectors. Nature-led landscape regeneration by people who listen to and work with Nature provides a powerful vision and practical way forwards for living in harmony with Nature.

Charles Eisenstein: Placing water systems ahead of carbon accounting
In Conclusion
UN bodies, governments and corporations are providing pathways forwards for addressing climate change and protecting biodiversity based on interpretations of science (though not always in line with what science says is necessary). We know and are in contact with many passionate, wonderful people working within these structures and support their valiant work. TreeSisters is assessing these approaches and policies with a view towards their effects on communities and landscapes. In addition, we are attuned to where they might fall short. We will continue to focus on the needs of grassroots communities, individuals and organisations who have, in some cases for thousands of years, been actively and beautifully listening to and working on behalf of a conscious, highly knowledgeable, multidimensional and sacred Earth. As we walk this way in allyship, the path that is aligned to Nature rises to greet us every step of the way.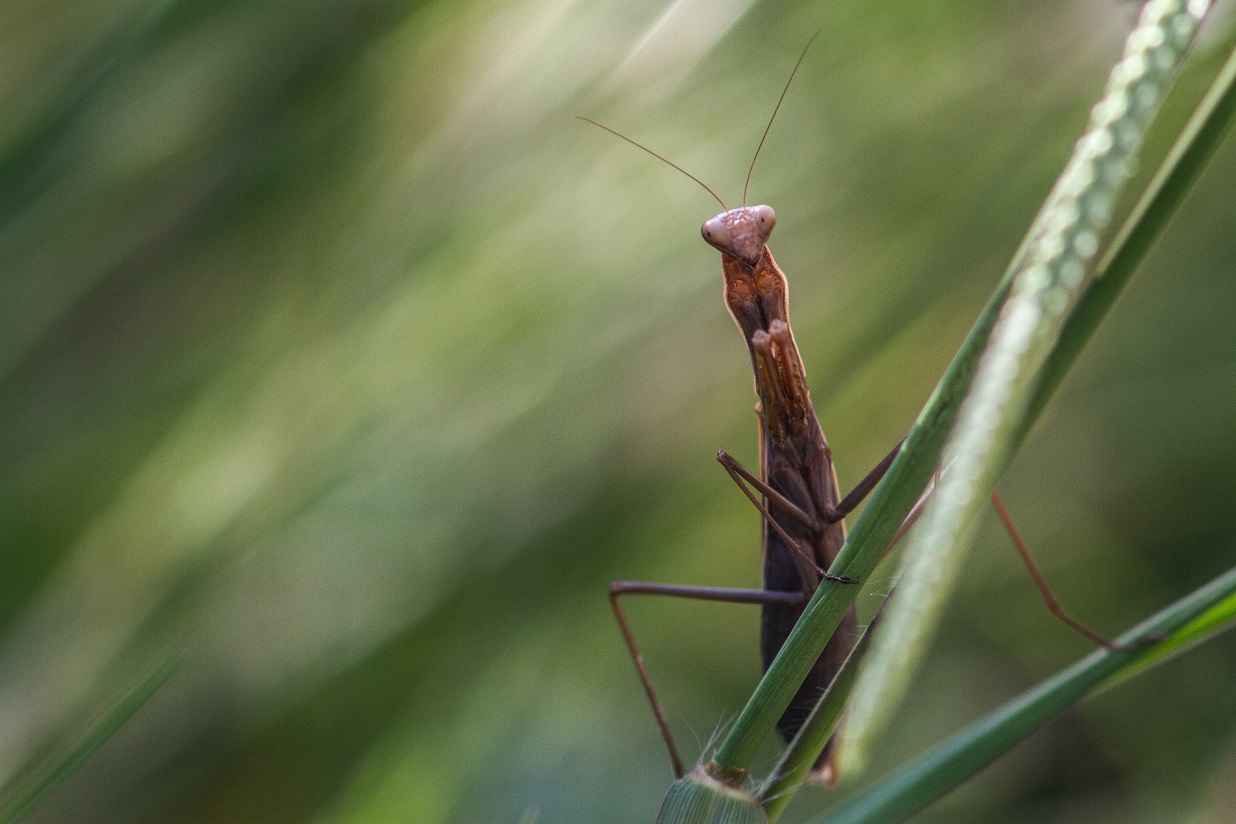 If you have been touched or inspired by any of the subjects brought up in this article, please feel welcome to bring your questions and thoughts into the community in the Nest.

To make a donation to support this work please visit our Give page.
Written by Suzi Martineau (Steer) & Rebecca Lefton
Published September 24, 2020

Image credit Top photo Lisa Kessler
Image credit Praying Mantis: S.N Pattende

Suzi Martineau (birth name Steer) is working on Education and Alliances within the TreeSisters Network and on developing TreeSisters strategy moving forwards into the UNEP Decade of Ecosystem Restoration (2020-2030). She is currently working on a number of different projects including supporting our education through the Nest, developing collaborative partnerships with reforestation and tree focused NGOs and grassroots projects, and extending our online database of global reforestation projects, planting methods, legal strategies, education and media networks with a team of fabulous TreeSisters volunteers.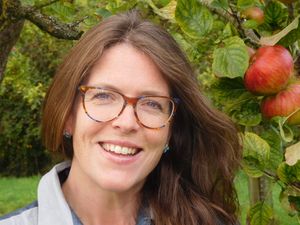 Rebecca Lefton brings more than 15 years of experience working with nonprofit organizations and think tanks at the local, national, and international levels. Rebecca is passionate about educating and empowering people to be leaders on local and global issues, particularly the environment and gender equality. When working in Washington D.C., she directed global advocacy and policy initiatives on climate change. Passionate about women's rights, Rebecca has developed a volume of work on the nexus between poverty alleviation, gender equality and climate.