Strength in Community
But this is not an easy thing to achieve in rural Kenya, especially as a single mother. The Wamiti women's group also runs a "table banking scheme", which has allowed Anastacia to borrow a long-term loan from the group with low-interest rate, so she can send one of her daughters to university. "The project is assisting us so much, especially we women because we are able to give our children an education... I am stress-free and empowered because I have money that I can rely on to provide for my family. What else do you need?"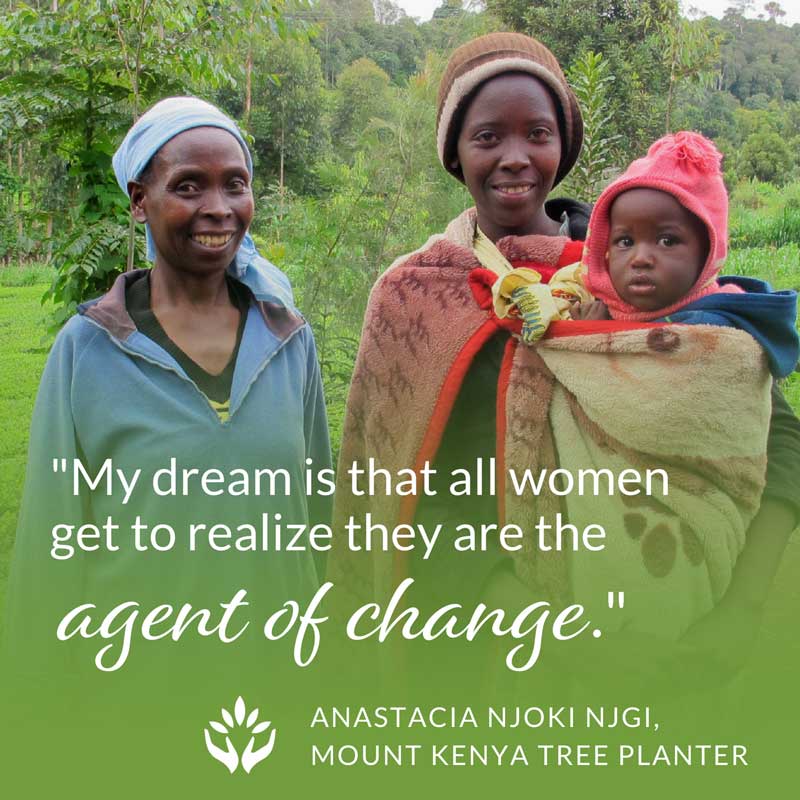 She also talks about the strong sense of community in the Wamiti group, and how important this is. "If you find yourself alone, you will be desperate. When you come together, especially as women, you feel empowered, because of the way we share with each other. You feel uplifted, it's like all your problems have been solved." The women's group meets every month, and they give what little extra money they have to the women who need it most. "Because of each other, we can make it."
Anastacia spoke about how she felt about women's empowerment in Kenya: "In Kenya today, women are very much appreciated, because she is the backbone of her family and the community. We are free to learn from other women, collaborate, and speak up, and men are realising that this is important."